How to Choose Your 1st Dance Song
(Even If You Don't Have One)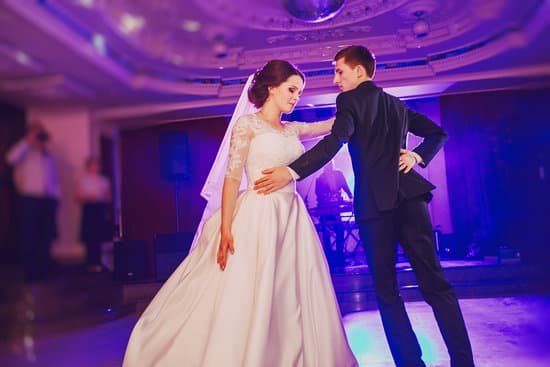 1st Dance
Your wedding is a few weeks away and the leader of the band or your DJ wants to know what song you and your partner have chosen as your first dance together. You both think, "Oh no, we don't have a particular song. How do we choose the right one?"
Well don't worry at all. Entertainment expert Danny Kramer is here to help
Danny Kramer says "When couples don't have a particular song, I encourage them to think of their journey together as they met and grew together, and eventually moving on to getting married. Let a song reflect that journey. They can also look to songs that describe their own histories and style."
For example, Danny had a couple who had both traveled extensively before they met. They chose a more obscure song by Van Morrison called Someone Like You. The lyrics really captured their history of seeing so much of the world yet finding each other. It was beautiful and a perfect choice.
Song Should Reflect You as a Couple
Some couples choose songs to reflect their personalities. "I met a couple that was very shy and they dreaded everybody staring at them as they danced together. The Groom was convinced he had 2 left feet. So, Danny suggested a song edit where they chose a beautiful song to start. (All of Me – John Legend) They danced together to this song for about 30 seconds and then the band when into a fun song they chose (I Got A Feeling- Black Eyed Peas) and Danny then invited everybody to join them on the dance floor which was immediately packed. They were surrounded by their friends and family, and what was to be a stressful moment became a fantastic and fun time. "Their smiles said it all" says Danny.
Review the Lyrics
Always remember when choosing a song is that there may be songs out there that you really like, but the lyrics may be inappropriate for the mood or the moment. For example, Halleluiah is a beautiful song, yet the lyrics can be considered quite dark. Not a love song. Always review the lyrics. Just Google the name of the song and put lyrics after it. I.e. Halleluiah lyrics. Another thing to consider is profanity in a song. A band can always replace profanity in lyrics and DJs can find songs with those edited out. For example, on Spotify songs that have profanity are listed as "Explicit". Make sure your DJ or band knows not to have explicit lyrics.
Romantic VS Family/Friend Love
Also remember that some songs are of romantic love, suitable for a 1st Dance yet NOT suitable for a Father/Daughter, or Mother/Son dance. As mentioned above, the song All of Me by John Legend might be fine for a couple but not a Father/Daughter dance usually. Unforgettable for example is a song that would work for either situation.
The Song is Too Long/Short
Importantly, every good Band/DJ can shorten or lengthen your song. You may feel that some songs may be too long for your first dance but don't discard it because of that. When you work with your Band/DJ make sure to have an audio version of the song, either MP3 or streamed and send it to them (See below). Songs can be shortened in the intro, or at the end, or both. Long solos can be taken out also. Also, the singer of the band can sometimes even change some lyrics for you if you'd like. Perhaps taking out a verse or changing lyrics.
Danny says, "Many times we have edited songs to the length our wedding couples would like. I then edit an audio file and send it to them so they can hear how the length will be when we play it. This is VERY helpful for those who are choreographing their dance".
Go over the timing of the song and shorten or lengthen it to the amount that you will be comfortable with. Any good band or DJ can do this for you. Please note that a song will usually need a verse and a chorus at minimum in terms of length. This is very helpful if the couple has a choreographed dance they will do for the song. Try dancing to the song to see how you feel about the length. Don't pick a very long song as 5 minutes of a slow dance alone will feel VERY long, and you may lose the moment as your guests watch.
The Version
This is VERY important. Some popular songs have many different versions. There are radio versions, shorter or longer versions, explicit or clean. The same artist may do many different versions of the same song. Live or studio, small band, big band, acoustic, etc.
Also, many songs have the same name. For example, the song All of Me is very popular. But do you want the John Legend pop song, or the classic All of Me – the jazz standard version? Big difference. Also know that especially with older classic songs of the Sinatra era, the popular singers of the day all did each other's songs. So, if you want Fly Me to The Moon, do you want the Sinatra version? How about Tony Bennet's version, or any of the scores of performers who have performed this song? Make sure to confirm the right version and send (Or receive) an MP3 or streamed version to the Band/DJ.
This is YOUR Moment (To Last a Lifetime)
Remember that this is YOUR moment to share with your family and friends, BUT you don't have to do what you don't want or to do only what you think is expected of you. We have all seen the wild 1st dances on YouTube which are great if that's for you. But so are intimate 1st Dances that really capture what the couple is feeling at that moment. Just remember that certain moments in life will be remembered forever and this is definitely one of them. Intimate or ostentatious it's your moment so shine your way.
Here's Danny once again; "Virtually every couple will remember their 1st dance at their wedding whether it's 1 year or 50 years from now. So, keep that in mind as you choose your song. Your 1st Dance represents your new journey in life wedded together, so choose something that will stand the test of time. Something you'll be proud to recall in the years to come. Yet, with that in mind, don't stress, and if you're quirky, be quirky, if you're more understated just be yourselves. If you still can't find your song, definitely speak to the band leader/DJ and they will help make choosing your song so much easier. Above all, ENJOY your moment as you are surrounded by the love of your family and friends."
Danny Kramer
Entertainment Expert
Leader of Danny Kramer Dance Band
Winnipeg, Canada
For Information about the Danny Kramer Dance Band Go To:
www.dannykramer.com