Weddings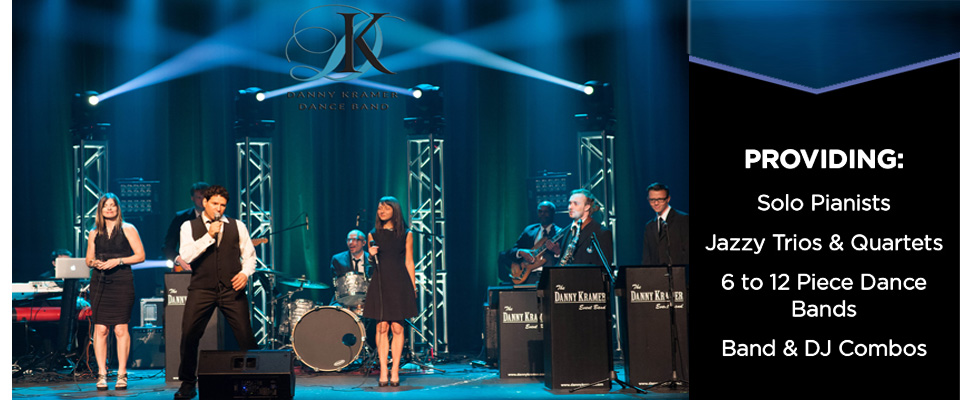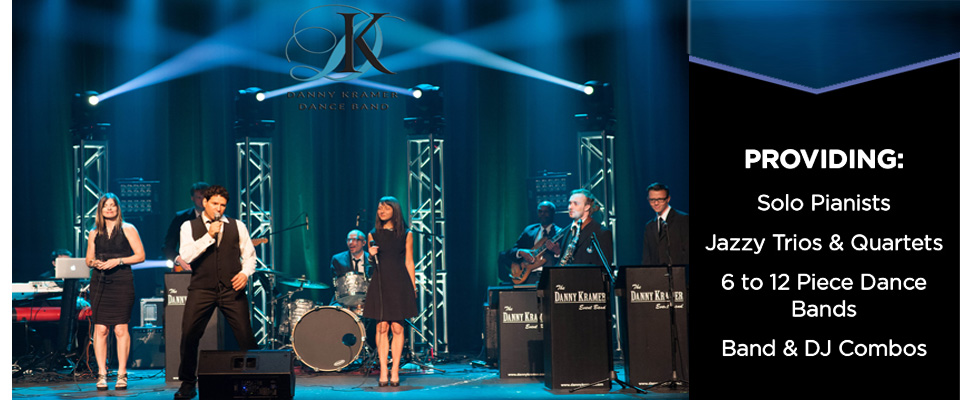 YOUR LOVE DESERVES A LIVE BAND
The Danny Kramer Dance Band has been chosen as the Best Entertainment Act for Manitoba/Saskatchewan by the prestigious Canadian Wedding Industry Awards. The judges were made up of some of the top industry leaders from across North America including Randy Fenoli of "Say Yes To The Dress", and of course were named Entertainer of the Year (Canada) by the Canadian Event Industry Awards.
The Danny Kramer Dance Band has performed at hundreds of weddings over the years and now he can bring his stellar band to your wedding.This group of World Class musicians will make your Wedding an unbelievable and incredible party. If you want a PACKED dance floor this is the band to hire. Having performed at 100's of Weddings Danny and his band will ensure that the music portion of your Wedding will be effortless for you and also provide memories to last a lifetime for you, your family and your guests.
"The Danny Kramer Band is one of the main reasons why our Wedding was so special. The pianist at the ceremony performed beautifully and the band really brought the energy during the dancing. First of all, they learned 'Do You Realise?' by the Flaming Lips for our first dance. It is a complicated song but the band did such an amazing job and we could not have been happier. They followed that with an energetic horah (a traditional Jewish dance) that really set the tone for the evening. There was really good energy in the crowd that the band fed off of and in turn, the crowd got more energetic. Prior to the wedding, Danny was always available to answer any questions and accommodate any requests. He sent us the very long list of songs the band plays and played so many of the songs we requested. He has such great showmanship and really knows how to get the crowd going. All of our friends and family could not stop telling us how much fun they had dancing all night. The Danny Kramer Band are one of kind. They are all so talented and so professional that you know they are going to make the most special day of life also the most fun and worry-free. It really was the most wonderful night and the Danny Kramer Band was a big part of that."
The Danny Kramer Dance Band has performed at Weddings both very small to very big. Because the band can change in size from 5 piece to 14 piece, he can provide affordable options to fit most budgets. This band has had many Weddings featured in Style Me Pretty and Wedding Bells national magazines.
Please note that this band receives multiple offers for the same dates. Don't miss out. Book this band early to ensure that you get the best Wedding Band in Winnipeg, Manitoba for your Wedding. Good dates still available for 2019 and they are accepting bookings into 2021.
Phone: 204-996-7664
Email: dannykramer1@gmail.com